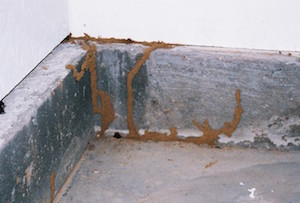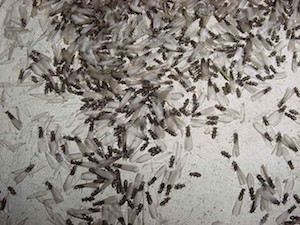 DON'T LET TERMITES DESTROY YOUR HOME
Termites (sometimes called "white ants") feed 24/7 on the wood in your home. In Georgia and the Southeast in general – termites are a fact of life. The warm, humid weather makes our area a perfect habitat for our wood-eating friends.
Subterranean termites live in colonies in the ground and build vertical tunnels above ground level so they can search for food. These tunnels look like mud tubes. Because subterranean termites will die if exposed to air for an extended period of time, the tunnels provide protection from the open air and direct sunlight, allowing workers to safely carry food to the nest. Subterranean termites can form tunnels through cracks in concrete, so slab homes are not exempt from these termites.
Termites don't always show clear signs when they infest your home. Trust our FREE termite inspection to pinpoint issues. We've inspected over 20,000 homes! Trust our professionals to inspect yours.
CHOOSE FROM 2 POWERFUL TREATMENT METHODS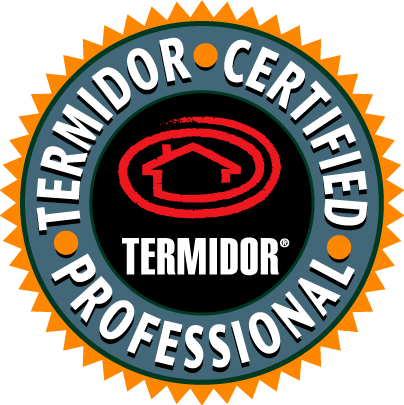 Termidor
We begin with trenching around your home's foundation. The Termidor chemical compound is held in the trench. Termites can't see, smell or AVOID the compound, so they inadvertently ingest it and pass it on to their pals. This gets the whole nest! We are a Termidor-certified company.

Advance Termite Bait System
This system uses a series of bait stations in strategic positions around your home's perimeter. Once we see termite activity, we'll replace the bait with new poisoned food. The termites will bring this back to their nest, and it will slowly eliminate the colony. This treatment is followed with regular inspections. The treatment is perfect for homeowners who are sensitive to chemicals or prefer not to have drilling near their home.
Termite control is a process, and it takes time. Let our professionals handle the job.
Get a FREE quote from the 20-year industry veterans!
Site Design by: Abysmal Blue, Inc.